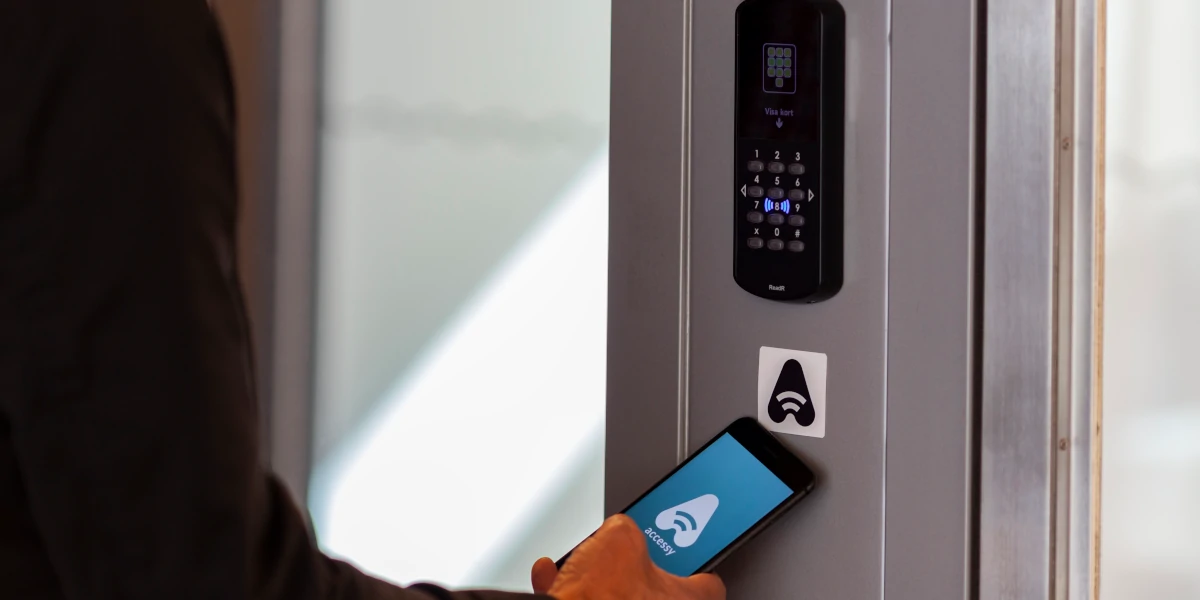 RCO Security in collaboration with Accessy.
RCO Security has been the first to integrate with Accessy's service for handling locks with mobile phones, a service that was launched on October 13 this year.
Open systems, fewer keys and a transition to more smart functions are the biggest trends for access control systems in commercial properties. Property owners want the ability to use mobile phones as an alternative to keys to handle temporary passages.
"It is fantastic to collaborate with RCO Security, a partner who sees the same thing as us and wants to create a smooth digital key management. This collaboration is the first step towards creating a common standard for digital keys". Says Håkan Eriksson, CEO of Accessy AB.
Accessy's service provides the ability to handle locks in a safe and smooth way with the mobile phone and is a complement to the existing access control system. With its open system, RCO Security has already offered a number of successful customer installations together with Accessy.
"For us at RCO Security, this is an exciting collaboration and shows what is possible with our open system based on APIs. Our collaboration means that we can offer a safe and flexible solution to real estate companies.". Says Michael Rehlin, sales manager at RCO Security.