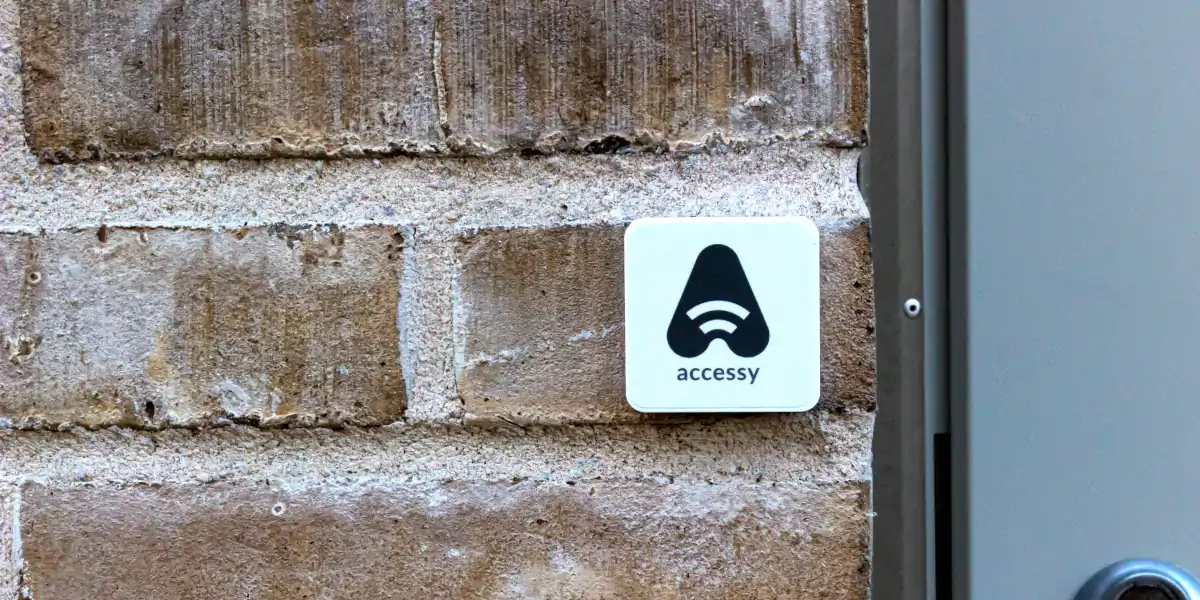 Profi Fastigheter is the first to install Accessy with RCO Security.
RCO Security has been the first to integrate with Accessy's service for handling locks with mobile phones, a service that was launched on October 13 2020.
Profi Fastigheter has installed Accessy in its new office hotel C/O in Älvsjö, which opened in August this year. C/O in Älvsjö comprises 1,450 square meters of offices and more than 50 doors, all of which are controlled via Accessy. The office hotel must be able to function completely without staffing.
"Installing Accessy's digital locking system right from the start was spot on. Smoother for both our tenants and for us. We avoid all traditional card and key management, which saves both time and money, and the tenants get access to our office hotel at once". Says Gabriel Andersson at Profi Fastigheter.
Profi Fastigheter chose to install a proven and open access system from RCO Security in the office hotel. With the help of Access's service, it is now possible to enter the building with the help of a mobile phone.
"For us at RCO Security, this is an exciting collaboration and shows what is possible with our open system based on APIs. Our collaboration means that we can offer a safe and flexible solution to real estate companies". Says Michael Rehlin, sales manager at RCO Security.
Accessy's service provides the ability to handle locks in a secure and smooth way with the mobile phone. The service complements existing locking systems and is already adapted for most of the major locking suppliers on the market. The vision is to create a common standard for digital keys and a service where property owners can easily connect the customer journey in a smoother way.
"It is fantastic that Profi Fastigheter and RCO Security were with us even before we had time to launch the company. Profi Fastigheter was out early and the timing was perfect for both of us. C/O in Älvsjö is a living proof of how simple and flexible our service is. This is the first step towards creating a common standard for digital keys". Says Håkan Eriksson, CEO of Accessy AB.