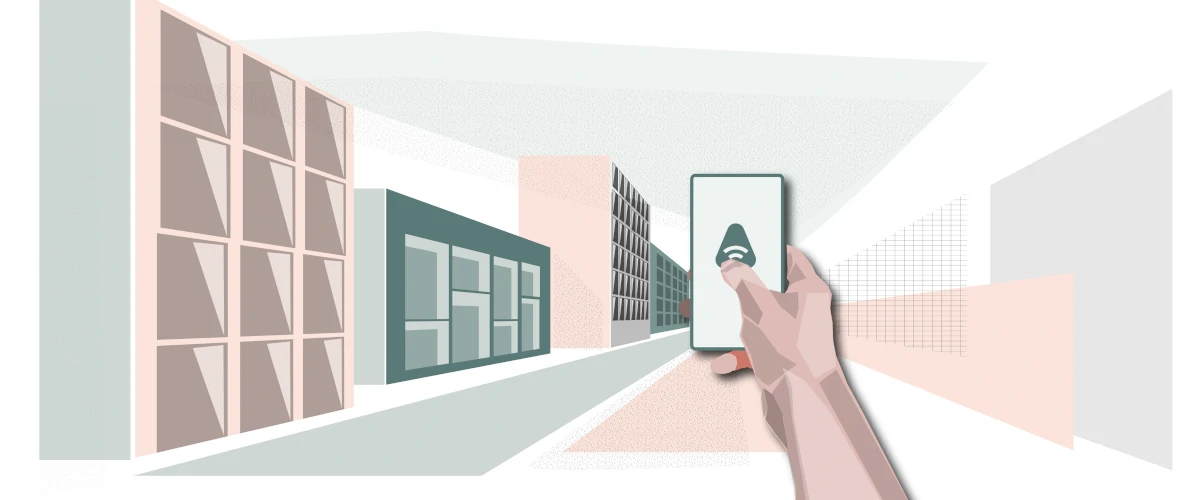 In Malmö, we have hand-picked a collection people with a solid experience in IT who design, test and implement new functions in our service. Our way of working is agile and we work in small teams where everyone's skills and creativity are used. We are a diverse group with dubious humour and great commitment, whether it is about our work, family life or what to eat for lunch.
With us, you are involved in building our company. Here you get to influence change and with it also a responsibility for the quality of our service, but also how together we develop over time. This is not something for everyone, we are aware of it, but when it's right, it's easy!
Flexible work environment
Appreciate our differences
Integrity & consideration
Right now we are looking for…
Site Reliability Engineer
Site Reliability Engineer
At Accessy, we transform mobile phones into digital keys through cloud solutions that integrate into physical control systems for locks and doors.
Opening doors for people in a smooth and modern way is for us both satisfactory and important. We want to ensure that our users are always able to get to the right place when they need it. To facilitate this, we have built our system based on a micro-service architecture that runs in the cloud using k8s and its related companions. To reach out to all doors and other spaces we control, we have a clear integration point into the system. However, an integration can be anything from cloud-to-cloud to bridging between local control systems in properties using tunnels or cellularly connected gateways.
As an SRE with us, the job takes you high up in the clouds but close to the hardware at the same time. Here, automation, management and monitoring of both the system as a whole but also the integrations will be one of our major challenges that we hope you want to help solve. Here we work in small teams where every effort from everyone has a clear impact. Personally taking an idea to production is part of our pleasant everyday life.
Our solution allows our customers to take a real step into the connected world and as SRE and part of Accessy, we hope that you also feel inspiration and the fun challenge of enabling this vision.
The minimum requirement is that you have worked with Linux for a few years and have a drive to familiarize yourself with new technologies. You should also want to work with and preferably have experience of:
Kubernetes
Istio
Terraform
Some form of cloud service (Azure, AWS, GCP)
Grafana & Prometheus
ELK
If this sounds like something for you, do not hesitate to contact us and send your interest to team@accessy.se
Being a backend developer at Accessy is a bit "out of the ordinary".
With us, you are highly involved in the development of our product. You are also involved in and influence the entire process, all the way from requirements processing to release. For us, collaboration is a matter of course, you like to work close to your team. We also think it is important to nurture and maintain a prestigious and friendly atmosphere, share knowledge, and help each other when needed.
We attach great importance to delivering and bringing the product forward. Technology focus revolves around achieving goals and functioning as a productive tool at work, regardless of whether it is the new hot or the old honest, there is a clear connection between business and technology choice.
We who work with backend today love problem solving and now we are looking for a like-minded, curious developer who is comfortable with some of the following technologies: Microservices, Event-driven architecture, Spring Boot, Docker, Kubernetes, Kafka, Neo4j, Postgresql and GitLab.
Apply or contact us with questions at team@accessy.se
We are looking for a you with a few years of experience in development and good knowledge in React who wants to work with front-end in a small company.
Our front-end is developed in close collaboration with people in UI / UX and testing. You get a lot of freedom in your work and we expect you to be independent and can run the work on your own. At the same time, you need to be a team player as our way of working is based on us working in teams and helping each other when needed. There is full focus on delivering new functionality so we keep a high pace and therefore we are also keen to pay attention to our progress and celebrate when given the opportunity.
In addition to the fact that you like working with UI and have a good design mindset, you also need to be comfortable with and have experience with the following stacks: React.J, Material-UI, Styled-Components, Redux-Saga, Cypress and GitLab.
Apply or contact us with questions at team@accessy.se